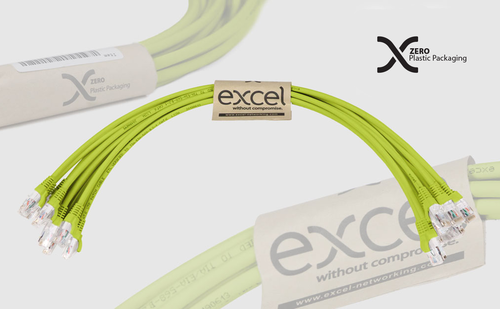 Excel Networking Solutions, the infrastructure provider that offers: Copper and Optical Fibre, Pre-Terminated Solutions, Racks, PDUs, Voice and a full range of accessories, is making significant changes to the packaging of their copper and fibre optic components that is forecast to save over 40 tonnes (40,000kg) of single-use plastic each year.

Based upon Excel's 2018 performance, they estimate that at least a staggering 16 million single-use plastic bags will be removed from the supply chain each year.

Jason Rudge, Commercial Procurement Director at Excel Networking commented 'As a business we are acutely aware of the damage that plastic has on the environment and we are determined to lead the way in our industry to remove as much 'single use plastic' from the supply chain."

Jason continued, "It hasn't been an easy change but one that we've persevered with to...
Read full release