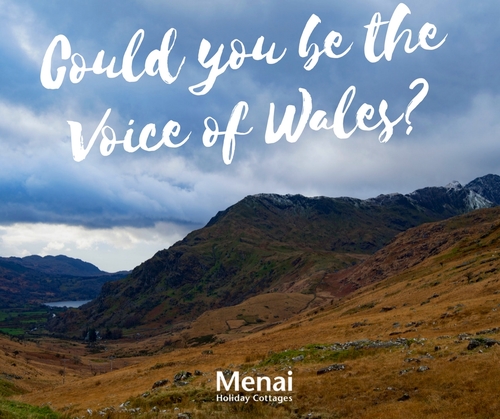 March 1st, 2018

Do You Have The Voice To Bring Wales To Life?
Welsh Holiday Company Launches Search on St. David's Day

www.menaiholidays.co.uk - a rather wonderful self-catering company located in North Wales, was recently sent a letter by a satisfied customer from London. The letter was written as if by Wales itself addressing its old friend London, highlighting the completely different lifestyles the two enjoy.

Menai Holidays were so impressed with the letter, they decided to turn it into a video, complete with a voice-over. But that's when their dilemma began.If Wales really was a person, would it be a man or a woman to represent the many landscapes that make Wales the place we love? And what sort of voice would it have? Would the voice of Wales sound like a crescendo of waterfalls...
Read full release