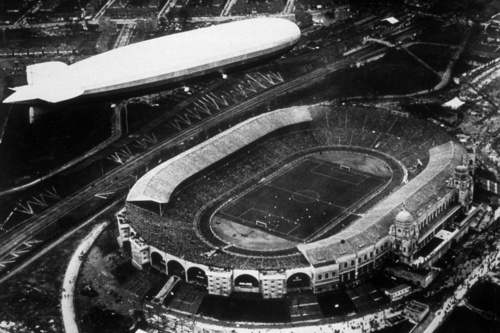 • Wembley Stadium celebrates its 100th anniversary today
• Iconic venue first opened its doors for FA Cup Final in 1923
• It has hosted some of the UK's most historical moments of the last century including 1966 World Cup win, Live Aid and 2022 Lionesses victory
• Football and music stars share Happy Birthday message
Today, April 28, 2023, sees national icon Wembley Stadium celebrate its 100th anniversary
Since it first opened its doors 100 years ago, Wembley Stadium, connected by EE, has been home to some of the most historic and memorable moments of the last century.
Many of the stars associated with those moments have now been captured in a celebratory piece of artwork to mark the stadium's landmark birthday.
The Wembley 100 Icons image features famous names from the worlds of football, sport, music, and politics, who have all performed at the iconic stadium in the last 100 years. It includes sporting icons such as Muhammed Ali,...
Read full release