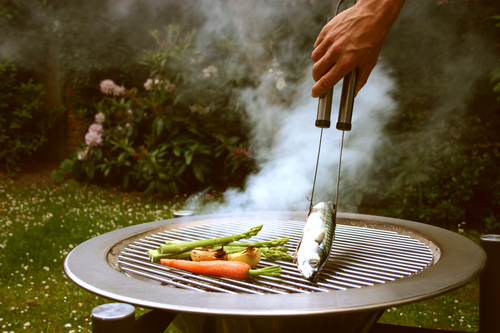 Sleek, Simple Danish Design for your Garden

The Danes have a long tradition of cooking outside and are also known for their sleek and simple designs. The Dancook 2018 range of barbecues and firepits showcases both gastronomy and beautiful design with its latest range of stylish cookware. These include:

The Dancook 9000 fireplace (firepit), the perfect gathering point in your garden that will enable you to have fireside cosiness and a barbecue too.

With the Dancook 9000 you can use both wood and charcoal. Standing 50cm high, the fireplace is very safe with edges that do not get hot. The bonfire is stainless steel with the cooking grid made out of 6mm chromium-plated steel – which makes for a better distribution of the heat. The fireplace is also a cosier alternative to a terrace heater and is much easier to move around

The firepit retails at £149.99 -...
Read full release