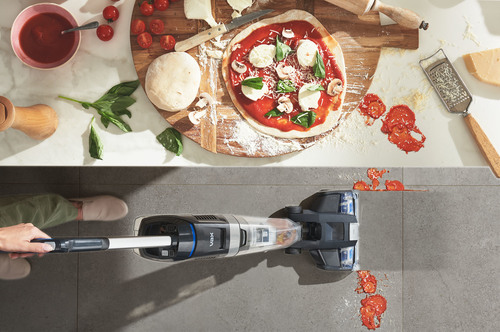 [March 2023] Dirty hard floors are a thing of the past with the brand new VAX ONEPWR Glide 2, the latest addition to the ONEPWR family which delivers our best hard floor cleaning performance to date.

This timesaving, grime busting, cordless floor washing wonder will revolutionise the way you clean hard floors all around the home – with not a cloth, mop or bucket in sight! It washes spills and stains, extracts dirt and debris and dries in one simple step, allowing you to make light work of cleaning hard floors while killing 99.9% of bacteria.(1)

Retaining all the versatility of its predecessor, the second generation VAX Glide 2 boasts improved features such as new, dual edge brush rolls for a full width clean. Designed to be gentle on hard floors, these advanced brush rolls allow you to clean right up to skirting boards, kitchen units and furnishings. Its extra-large water tanks also means there is less need to empty and refill, enabling you to clean...
Read full release