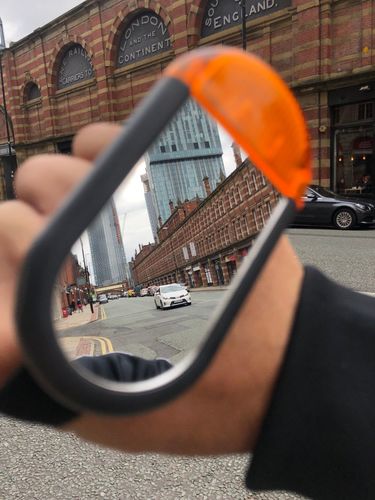 • UK designed, developed and manufactured product
• Addresses the major safety vulnerability faced by all road cyclists

Congleton, Cheshire November 12th 2018, Mirror Indicate (Mi) is the first cycling accessory to make the 'life saving manoeuvre' second nature to any cyclist. Mirror, signal, manoeuvre is one of the compulsory skills both car drivers and motorcyclists must master to gain their license and the Cheshire based company is convinced it has made a major breakthrough in road safety for cyclists.

The wearable technology incorporates a combined mirror and indicator designed to address the dangers of road junctions where 75% of pedal cyclists are injured and the given cause of these accidents is where over half the cyclists and two thirds of motorists 'failed to look properly'.

Fitting on the right hand Mi features a shatterproof mirror that gives cyclists a clear view of traffic behind and a single action feature...
Read full release