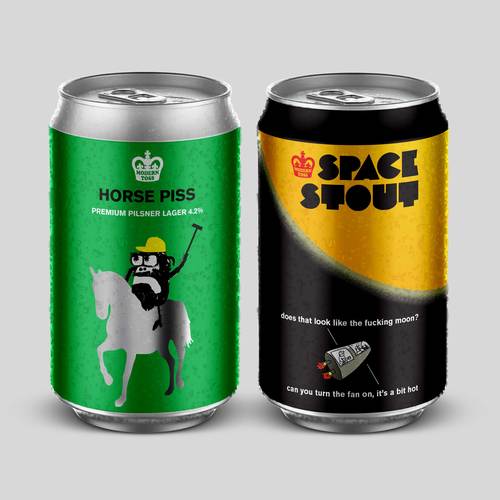 Seems like people couldn't get enough of our Horse Piss and Ditch Scooper beer. The first batch sold out within weeks. As a result Toss Beer have released two more bang-up-to-date small-batch brews in conjunction with award-winning Sussex brewers Goldmark Craft Beers.

This time around we are introducing a new brew. 'Space Stout' is a smooth dark, full bodied craft stout with rich roasted barley malts, inspired by the ongoing struggle of incompetent Toss moon technicians 'Space Argument'. This seasonally appropriate drink is perfect to help you through the reduced daylight hours of late 2018. You're staring into the black hole of Christmas without it, so get it now yeah. Goes well with a mince pie and Brazil nut.

Horse Piss was an instant classic and has been re-sampled for a second batch. The majestic graphics have been shit tweaked for this special occasion (30% bigger horse on the front). This smooth refreshing pale craft lager is made using the best...
Read full release