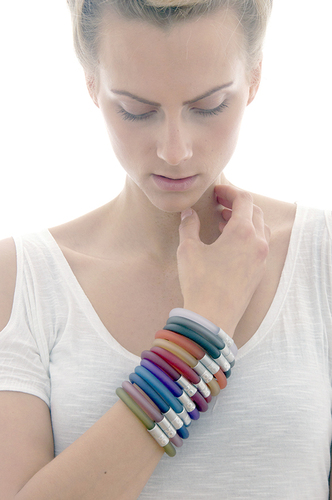 Modjool is a new and unique modular jewellery system that offers an imaginative way of adapting jewellery to reflect your own style, particularly for those that appreciate pure design. The range comprises of colourful collectable components that can be combined in many ways to create a personalized Modjool collection.

Included is the Click range - futuristic magnetic bangles and chokers in many colours of matt pvc tubing. The Shape range - bold geometric oversized shapes in solid silver which can be combined with Click. And the Build range - interchangeable coloured ceramic beads that stack onto a silver ring or pendant, held in place with a small coloured pvc stopper.

Simple to do, stylish and fun; the possibilities that Modjool presents are limited only by your imagination. Designer Jackie Selcraig launched her...
Read full release