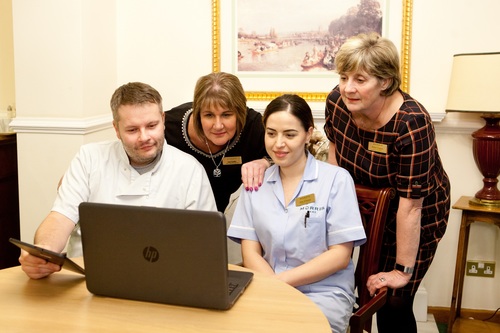 Leading care provider Morris Care has acted to help its employees from the European Union after recognising many were anxious about their future because of Brexit.

The family-run business arranged a series of workshops where staff were assisted to apply for their settlement or pre-settlement status which enables them to continue to live and work in the UK.

Morris Care also covered the costs of the application fees for all those involved. It was carried out as part of a Home Office pilot scheme aimed at healthcare professionals from the EU.

Chief Operating Officer Sue Austin said: "We value all our staff within Morris Care who are integral to us providing high quality and compassionate care for both the elderly and the growing numbers of people living with dementia.

"Some colleagues from the EU have been anxious about their future in the UK as Brexit approaches. We assured them that we want them to stay and gave practical...
Read full release