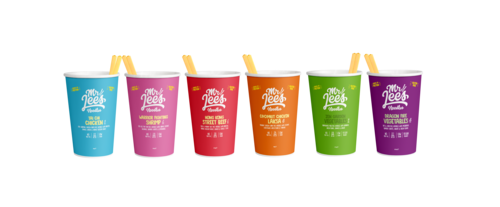 Mr Lee's Pure Foods, globally acclaimed, award-winning brand of gourmet instant noodles, have further improved the recipes in their cups this Spring.

After growing substantially over the past couple of years, the brand have reformulated their innovative, authentic and tasty recipes. By further balancing their seasoning levels, introducing generous, game-changing chunks of 100% chicken breast into 2 of their flavours alongside their market-leading amounts of freeze-dried veggies and proteins, Mr Lee's continues to be one of the most premium, tasty & guilt free global noodle brands.

Using the finest ingredients, the noodles and their 6 diverse flavours are uniquely crafted from authentic recipes, created by the brand's team of Asian innovators. Mr Lee's Noodles are low in sugar, low in calories and certified gluten-free across the entire range. A selection of vegan flavours is also available.

"Taste doesn't have to come at the sacrifice of...
Read full release