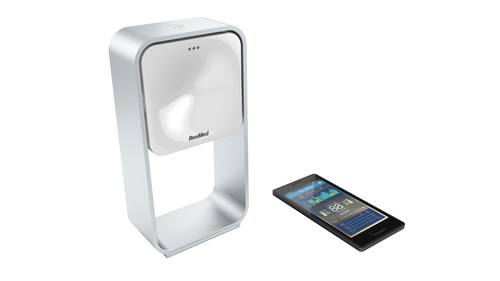 ResMed, global leader in sleep and respiratory medicine launches new consumer device in the UK – first and only non-contact tracker that captures data on all sleep stages

Oxford, 22nd March 2016 – ResMed, a leading innovator in sleep that has been changing lives for more than 25 years, announced today that their smarter sleep solution, the S+ by ResMed, is available for consumers in the UK. The S+ features patent-protected SleepSensor technology which makes it possible for the first time to track, analyze and improve sleep at home without needing to wear a wristband or use electrodes or mattress strips. Unlike other sleep trackers it also has the capability to analyse each stage of sleep through the night.

One in three people in the UK regularly suffer from poor sleep1 and experience problems with daytime functioning as a result.2,3 Poor sleep is also associated with long-term mental3,4 and physical3,4,5,6 health consequences including a shortened life...
Read full release