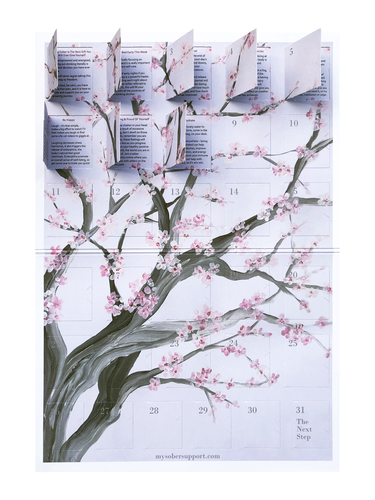 The Sober Wellbeing Calendar is an "advent" style Calendar and Resource Pack, providing personal, practical, motivational help and support to anyone wanting to take time out from drinking for 30 days or more, at any time of the year. It contains a wealth of daily guidance, advice, and expert health and wellbeing resources.

Hidden behind each door of the Calendar, every day, are simple step by step instructions on what to do, and how to look after yourself physically and mentally for the first 30 days of not drinking. There are over 100 different elements of support and relevant resources included.


The Calendar promotes self-care, self-compassion and wellbeing. The daily practices help individuals to build positive new habits without alcohol, shown to boost mental wellbeing, increase happiness, and strengthen resilience.


The Calendar also includes science-backed practices to help change mindsets and drinking habits.
...
Read full release