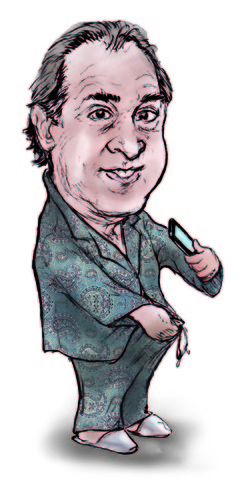 Boris Johnson, Brooks Newmark, Nigel Farage, Alex Salmond and George Galloway are singled out as some of the 300 craziest politicians in the world, along with Kim Jong Un and Vladimir Putin

The UK boasts its fair share of crazy politicians according to a brand new book by the American journalist, Brian O'Connell, and cleverly illustrated by the British artist, Norm Chung. The Fat Boy with the Bomb and 299 of the World's Craziest Politicians will be published on 5 November 2014. The book identifies the downright dangerous leaders, as well as the just plain stupid lawmakers from around the world. Joining Bible-belt Americans, African dictators and neo-Nazi Europeans among the 300 in the book are a crazy clutch of UK politicians who stand out from the mainstream.
"The US is known for producing stupid politicians," says author Brian O'Connell. "But if I was handing out an award for the dumbest politician on the planet right now, it would have to go to Harvard and...
Read full release