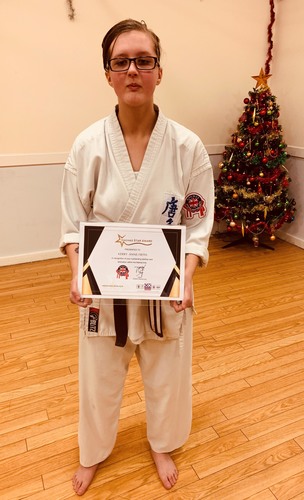 The National Association of Karate and Martial Art Schools (NAKMAS) created the prestigious NAKMAS Star Award; an award of recognition for outstanding talent and abilities within its membership, both adults and children.

Kerry-Anne Frith, an 18-year-old with Asperger's Syndrome from Broadstairs in Kent, has received the second of the awards for her outstanding coaching talents in karate.

Kerry-Anne has been training with Joe and Sandra Ellis of the Kent Karate Schools in the Ramsgate branch from the age of 10, and she is now working towards her black belt which she hopes to achieve in 2019. She is currently at college training to be a car mechanic and qualified as a youth karate coach in February of this year. Her martial arts training has given her confidence and focus, often lacking in autistic individuals.

Ellis said: 'I'm so pleased for Kerry-Anne receiving this award; as she has reached the higher grades, and more so since...
Read full release