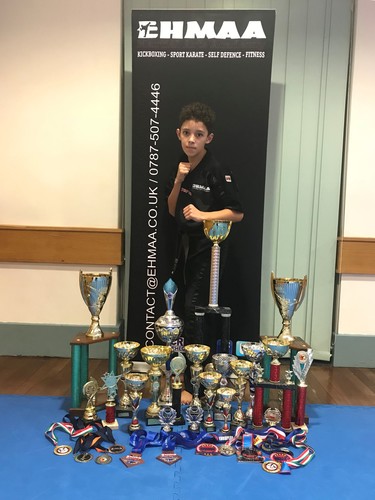 The National Association of Karate and Martial Art Schools (NAKMAS) has created the prestigious NAKMAS Star Award; an award of recognition for outstanding talent and abilities within its membership, both adults and children.

Leo Manifold, a 12-year-old from Rugeley, Staffordshire, has received the first of the awards for his outstanding competitive talents in kickboxing tournaments over a period of years.

Leo has been training with Emil Herzberg at the Pye Green Community Centre in Hednesford from a very young age, and he hopes his next success will be achieving his black belt early in 2019. He is a student at the Heartlands School in Rugeley and his martial arts training has given him confidence and focus for all areas of his life including his studying.

Herzberg said: 'I'm so pleased for Leo receiving this new award; it's a big accolade for both Leo, and for the academy. We strive to achieve high standards for our sixty members...
Read full release