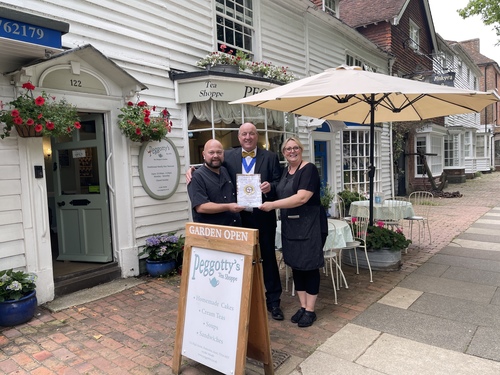 This summer has seen Joe Ellis, controversial reviewer of the Joe Ellis Tea Room Guide website, sweep across Kent and Sussex in his bid to seek out the highs and lows of English tea rooms and save more from closing. His passion is not for the 'cuppa' tea itself, but for the tea room: the ambience, the staff friendliness, and the attention to detail of both what is served and the environment.

Peggotty's Tea Shoppe is the oldest tea room in Kent's bustling town of Tenterden having been established in 1975. In September 2018 it was taken over by Dan and Nicola who proudly run Peggotty's with their team of six local ladies. It was struggling when they took over, but they have all worked hard to rebuild its reputation and win back loyal customers as well as other visitors to the town.

Ellis said 'statistics have shown that 15 traditional English tea rooms were closing down every week pre-pandemic. As you can imagine post-pandemic the figures are...
Read full release