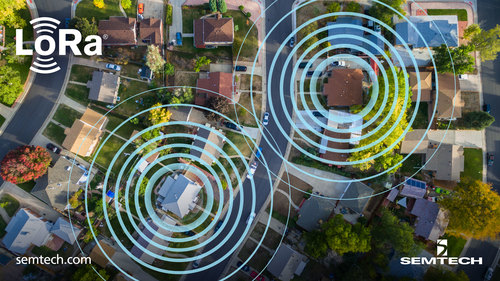 Semtech and Amazon Collaborate to Provide Low Power Connectivity for Consumer Applications on Amazon Sidewalk

• Semtech's LoRa® devices provide long range, low-bandwidth connectivity for Amazon Sidewalk
• LoRa devices key features – long range, low power – makes it an ideal solution for low-bandwidth outdoor and indoor smart home and smart community products

CAMARILLO, Calif., Sept. 21, 2020 – Semtech Corporation (Nasdaq: SMTC), a leading supplier of high performance analog and mixed-signal semiconductors and advanced algorithms, announced it has teamed up with Amazon to collaborate on its network, Amazon Sidewalk. Operated at no charge to customers, Amazon Sidewalk is a crowd-sourced wireless network that can simplify device setup, extend the range for low bandwidth applications and provide limited functionality even when devices fall offline. Semtech's long range, low power LoRa platform in the Amazon Sidewalk network extends the range of a...
Read full release