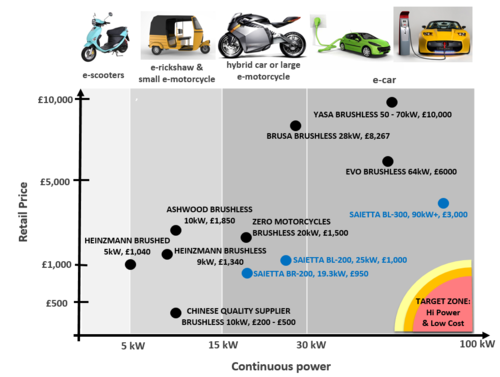 Multi – world record holder Saietta is ripping up the rule book of electric motor technology. Already over halfway through their £5.85 million fundraising, Saietta is now directly opening this EIS approved opportunity out to accredited investors online.

Saietta's super-compact, ultra-efficient and high power axial flux magnetic motors have achieved multiple speed records on land, air and sea through a unique combination of F1, aerospace and automotive expertise. Already over 80% of electric racing motorcycles use Saietta motors. Saietta motors are ultra-light and highly cost competitive compared to any electric propulsion motor being used in today's electric vehicles. Their designs and IP are unique and their power and range output is exemplary. This is evidenced by Saietta powering the first ever electric powered manned aircraft flight across the English Channel and the first manned electric powered helicopter.

Saietta holds the key to unlocking mass...
Read full release