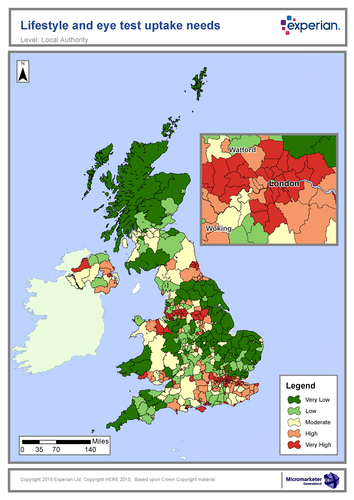 Release date: Embargoed until 00:01hrs 24 September 2018


Britain's Blind Spots Revealed
New health map highlights areas of the UK at greatest risk of sight loss

A new map produced by Eye Health UK, the charity responsible for running National Eye Health Week (24 – 30 September), highlights areas of UK – including Barking and Dagenham, Reading, Swansea, Nottingham and Newcastle – where poor lifestyle habits and inadequate health screening are putting residents at serious risk of sight loss.

There are a million people in the UK currently living with 'avoidable' sight loss – leaving them unable to do things such as drive. Forecasters predict this figure could rise by a third by 2030, if action isn't taken now[1].

Prevention and early diagnosis of common eye conditions are key to reducing the number of people suffering sight loss unnecessarily" explains David Cartwright Chairman of Eye Health UK "however, in...
Read full release