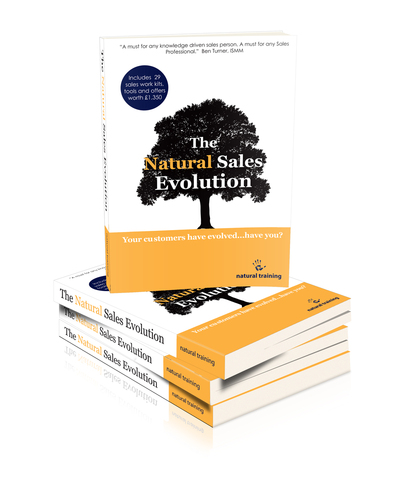 The Natural Training Co Limited
Level 1, Clergy House
Mark Street, Shoreditch, EC2A4ER

- - - - - FOR IMMEDIATE RELEASE - - - - -

NEW BOOK: THE 'BLUEPRINT' FOR SELLING IN THE MODERN ERA

Today, the award-winning sales training specialist The Natural Training Company Ltd is launching a revolutionary new sales book entitled The Natural Sales Evolution: Your Customers Have Evolved – Have You?

The comprehensive book (52,000 words, 14 chapters) looks at how buying and selling has evolved in the past five years. The book reveals fresh, modern-day sales strategies, techniques and approaches to help sales people and account managers at all levels consistently develop new business with today's buyers who are more educated and time sensitive than at any other time in history.

Drawing on experience of working with sales and management teams across organisations including Dell, Discovery Channel and...
Read full release