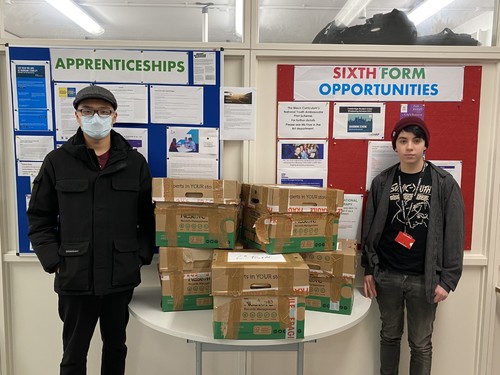 As the movement continues to build momentum in the background, DELTAS are delighted to announce that law firm heavyweight – DAC Beachcroft, donated 50 laptops to one of the initiative's partner schools. The laptops are being sent to Acland Burghley School for Years 7, 8, 12 & 13, to assist and support online learning and engagement during these challenging times.


Following a flood at the Acland Burghley school, their limited supplies for remote working were stripped. With a massive thanks to DAC Beachcroft, we have been able to replace the laptops which were damaged in the flood and provide additional supply for the rest of the school.


Frances Armstrong, Netlaw Media's UK and EMEA Managing Director, says 'it is a privilege to be helping children who may not have the resources to thrive during these challenging times. A huge thanks goes out to DAC Beachcroft for their generosity and for helping to make this happen.' She continues...
Read full release