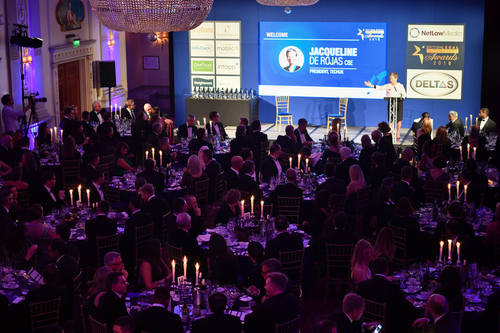 Conveyancing platforms, pro-bono chat bots, global law firms and AI solutions vendors were among the winners of the British Legal Technology Awards 2018 (BTLA), organised by Netlaw Media. The winners of these prestigious awards were announced Thursday 1 November 2018 at a glittering ceremony, held at the Plaisterers' Hall in central London. The event, hosted by comedian Tim Vine, was attended by 300 guests, dignitaries and shortlisted candidates from the world of legal IT and security.

The announcement of the BLTA winners followed a rigorous vetting process, undertaken over several months, overseen by a 19-strong independent expert judging panel.
Three groups of award winners were announced at the Plaisterers' Hall ceremony – one for UK and EU law firms, barristers chambers and in-house legal teams, and the other for legal IT vendors and consultants. The award winners were as follows:

Categories for Legal Services Providers
Most...
Read full release