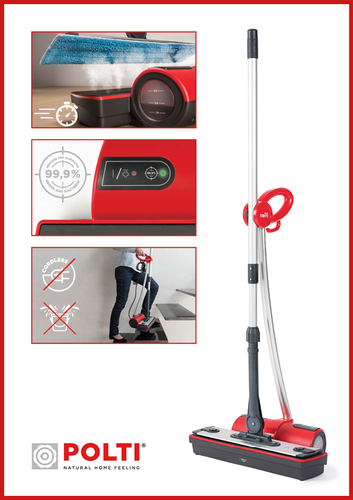 Milan, 20th June 2017 – Polti the leading Italian small household appliances brand, focussed on the evolution of technology and cleaning innovation, is proud to present a completely new concept for floor & surface cleaning: MOPPY, combining the effectiveness of steam and the ease of cordless.

Designed and assembled in Italy, MOPPY is created to change the way we take care of our homes. Immediate, practical and quick MOPPY cleans and sanitises all kinds of hard floors and vertical surfaces, harnessing the power of hot steam without the need for detergents.

MOPPY is specifically designed to be immediate and practical, consisting of; an ultralight cordless aluminium anodised mop (only 0.5kg) and a steam charging base equipped with 0.7 litre continuous-refill tank. The tank is simply...
Read full release