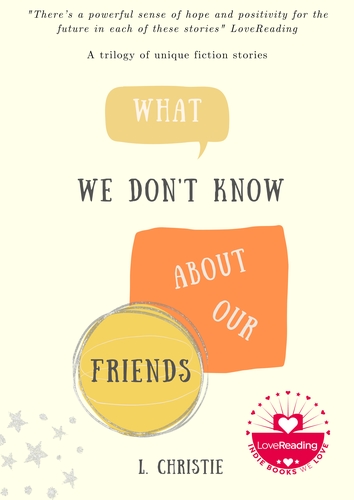 A trilogy of stories from the past, present and future, exploring friendship, bereavement, identity, and AI.

"There's a powerful sense of hope and positivity for the future in each of these stories." – LoveReading ambassador review.

Meet me @

Whilst working at the reception of his local spa & beauty salon on the second anniversary of his best friend Sarah's fatal accident, Kieron receives a mysterious phone call.

The Dialog Tree

Milton isn't enjoying early retirement. His hopes of a rural idyll came partly true, but it's not the same without his love. Milton had avoided the chatbots as Desiree wasn't keen on a digital recreation unless Milton was the curator. Today, Milton is ready to take up the challenge, is he ready for the results?

Tia's Inheritance

In an anonymous back alley in Zürich, 1847, Tia's life is going nowhere fast. The daughter of a stage magician and Mer, the...
Read full release