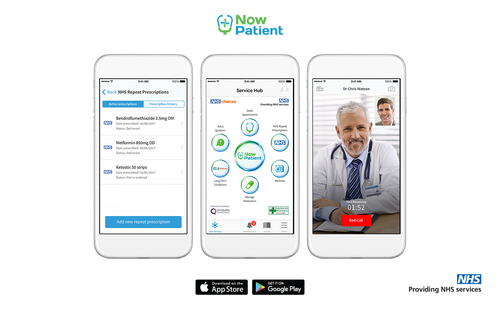 Research conducted by Now Healthcare Group (NHG), has highlighted that the use of telehealth/digital consultations obviated the need for an NHS GP appointment in 56% of cases and a hospital appointment in 3% of cases and that pre-triage app technology could potentially re-direct up to 73% of patients to non-GP consultations (i.e. nurse or Pharmacist) - reducing pressure on primary care doctors.

The report quantifies the impact of digital technology on patient outcomes, medicine adherence and the reduction of pressure on public health services and private employers and shows that and that if digital health via app-based tech was rolled out across the population, it could potentially save £7.5bn on public health services in England.

The figures are based on live Now Healthcare data combined with publicly available NHS and academic sources also highlighted:

• £2.2bn* potential savings (annually) through redirecting patients via app-based...
Read full release