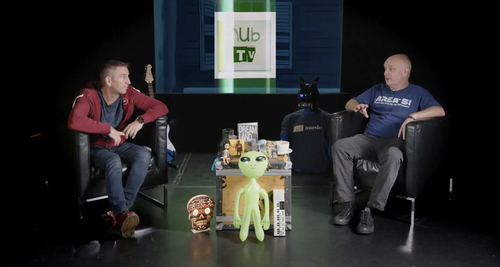 Series 2 of Nub TV is coming to Sky TV Channel 186 (Ayozat) on Tuesdays at 9pm from 8th November!

The first series got rave reviews a cult following and tens of thousands of viewers from all over the UK for its bold and honest approach to investigating the paranormal.

The I newspaper featured the series calling it: "a bizarre mix of music, conspiracies and the paranormal, pushing the boundaries of TV"

The Daily Star also called it "cult classic TV"

As well as featuring the best new music videos we interview our favourite UFO and paranormal experts about the weirdest subjects out there.

Guests include the world's leading UFO expert Nick Pope, actor John Altman (Eastenders's Nick Cotton) talking about his ghostly experiences.

The show is presented by Mark Christopher Lee from the indie band The Pocket Gods and Guy Thompson from electro pop band The Boy From Space.

More...
Read full release