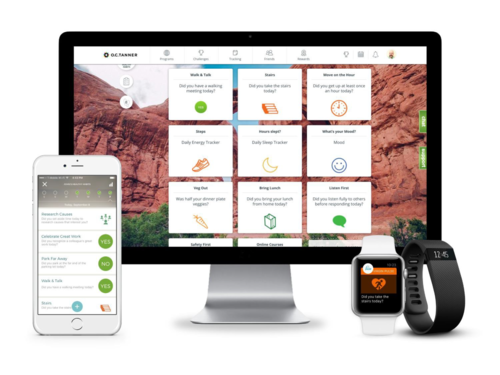 O.C. Tanner Launches New Wellbeing Solution Powered by Virgin Pulse

O.C. Tanner, the global leader in employee recognition and workplace culture, announces a strategic partnership with Virgin Pulse, the world's leading provider of employee wellbeing and engagement technology solutions. The partnership will allow O.C. Tanner to offer its clients 'Wellbeing' - a new, integrated wellbeing solution powered by Virgin Pulse. This partnership brings the best in employee recognition together with the market leader in employee wellbeing solutions to help organisations achieve optimal employee engagement.

O.C. Tanner's wellbeing solution, powered by Virgin Pulse, creates a completely personalised wellbeing journey that supports individuals in developing their own unique health and performance habits, driving sustainable,...
Read full release