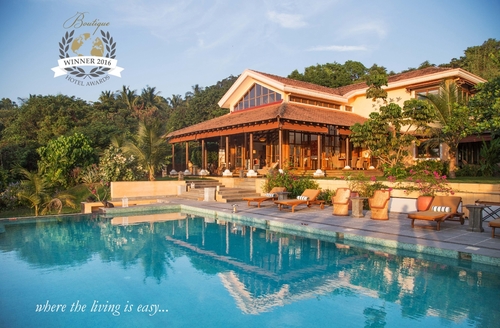 Summertime, a luxury holiday villa in Goa, is thrilled to announce that they have won the award for Best Romantic Boutique Hotel 2016, from World Boutique Hotel Awards (WBH) in London! This highly prestigious international award was presented in London, England, on November 9th, 2016.

Hans Tuinman, a Dutchman who together with his Indian wife Sucheta built this spectacular villa, said "It is very rewarding to be recognized in this way after just one year of operation as a very special place to stay, as a place that has character, an intimate feel and most importantly, a place that offers guests a unique experience."

He adds "All this is especially humbling as we are not professionally-trained hoteliers or architects, and Summertime is simply our personal idea of the perfect holiday home: relaxing from the moment you enter the gates, but also sumptuously...
Read full release