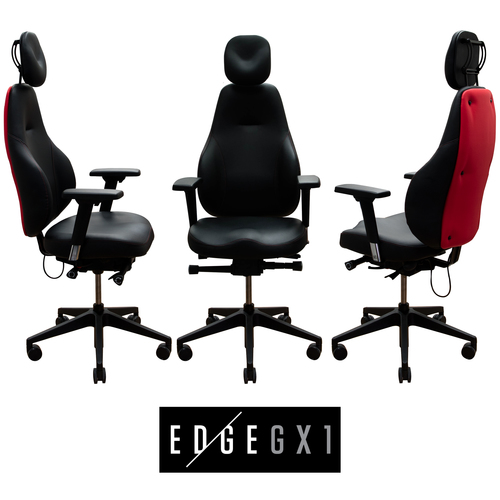 Disruptive gaming brand highlights the flaws of racing-seat chairs for gamers

Cardiff, United Kingdom: EDGE Products today announced the EDGE GX1 Gaming Chair, designed by ergonomics experts and hand-built in Great Britain to provide optimal support and comfort for enthusiast gamers.

A Market Awash with Poor-Quality Chairs:
The EDGE GX1 was designed in response to the glut of poor-quality gaming chairs that have flooded the market, which purport to be ergonomic, yet often lack key design and adjustability features to adequately support gamers.

"Most gaming chairs are based on the racing seat style, which is fundamentally flawed for gamers," said Clyde Crawford, Technical Director at EDGE. "The 'bucket seat' is designed for driving positions, to restrict lateral movement when cornering in a car and support the shoulders. This contrasts with the needs of gamers, who require free movement of their arms and shoulders, and need to be...
Read full release