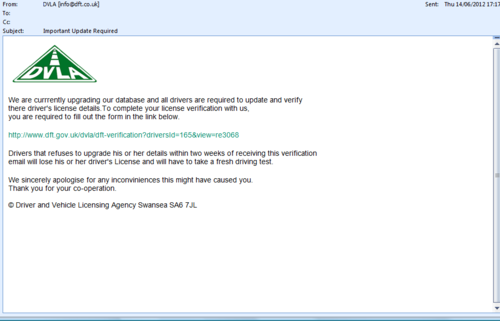 Omniquad warns about DVLA Email Phishing Scam – Identity Theft Warning.

London based internet Security Company Omniquad Omniquad is issuing a warning about emails that appear to come from the DVLA. The scam email tells recipients that the DVLA is currently updating their database and all drivers are required to update and verify their driving license details within two weeks of receiving the email.

"Drivers that refuse to upgrade his or her details within two weeks of receiving this verification email will lose his or her driver's license and will have to take a fresh driving test. We sincerely apologize for any inconveniences this might have caused you. Thank you for your co-operation."

These types of messages convey a sense of urgency that can make you respond immediately without thinking.

There is a clickable link that appears to...
Read full release