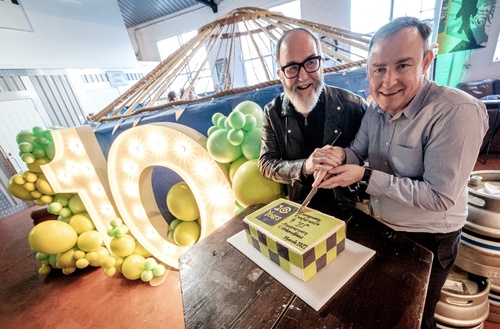 INDEPENDENT technology consultancy Opencast is 10 years old this month – and is planning for the next decade with a move into a new HQ designed for hybrid ways of working post pandemic, as well as opening three new city hubs – in London, Leeds and Edinburgh.

Opencast Software started up in 2012 after its co-founders Mike O'Brien and Charlie Hoult (pictured, top left) had met at the gates of the school where their respective twins attended. The pair set out on a mission to create a new way of doing technology consulting based on clear values and an approach that puts people first.

Charlie and Mike, who remain co-chairs of the company, bootstrapped the new business without venture funding and grew it entirely on revenues from consulting work. Today the company is over 260 strong and aims to employ close to 500 people by the end of 2022 to meet a sharp rise in demand for its...
Read full release