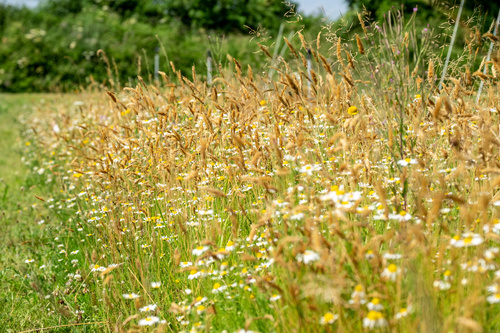 The UK's most prominent wildflower experts, Wildflower Turf Ltd, are committed to providing innovative landscaping solutions that also provide considerable ecological and environmental benefits.

With a dedicated in-house research and development team, on-site laboratory and extensive trial facilities, Wildflower Turf Ltd are using their expertise and constant desire for knowledge to push boundaries within the landscaping industry when it comes to wildflowers.

In line with public concern about the damage peat extraction does to our natural environment, the business is committed to an annual reduction in the use of peat as a growing medium and has already made excellent headway, with their Meadowscape Pro™ product now 100% peat-free.

Meadowscape Pro™ is an enhanced pre-seeded growing medium used by professionals for effective wildflower establishment and allows the creation of dynamic and biodiverse wildflower spaces in a range of settings...
Read full release