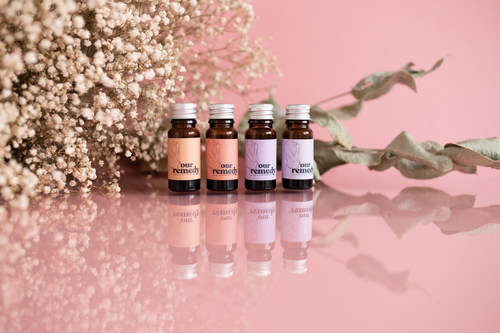 Mood swings, cramps, bloating, unbalanced hormones and stress - the arrival of your period can leave you feeling off balance and totally not yourself.

And while 2020 paved the way for using CBD to soothe our 'time of the month' woes, 2021 is set to shift our focus to understand how our favourite brands are doing their bit to protect the planet.

Our Remedy are the first and only UK brand offering sustainably packaged ingestible CBD blends for periods, sleep and anxiety, helping you to rebalance and have a happier period, while still staying planet-friendly.

Their award-winning Moon Swings blend combines 500mg (5%) broad-spectrum CBD, along with essential oils of peppermint and clary sage - to soothe mood swings, PMS symptoms, cramps, bloating and support balanced hormones. Our Remedy's Pretty Peaceful blend contains CBD and geranium, lavender and sweet orange to create a natural remedy to help with sleep and anxiety.

...
Read full release