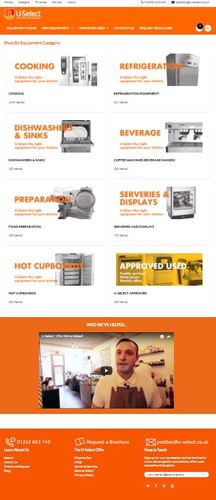 U-Select, the simple long-term catering equipment supplier, has launched a new shop website to allow customers to select and secure items easily and quickly.

The new shop section of the site has easier navigation, a bright, modern look, and makes it simple for customers to browse, pick and secure items. The site also has an easy quoting feature, lets customers secure items with a simple downpayment for one- or two-year rentals, and even lets them buy items outright.

The new part of the website was launched this month, just after U-Select celebrated its second birthday. The brand has proved a big success with new and expanding catering businesses looking for a way to finance...
Read full release