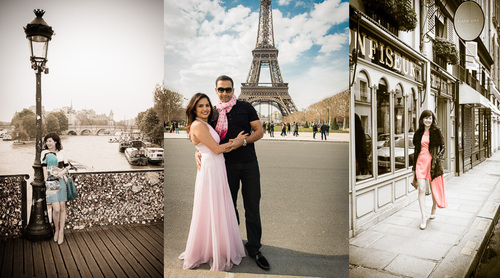 PARIS AND YOU PHOTO : first specialized photo agency for Paris visitors

More than 75% of Paris visitors (PARIS AND YOU PHOTO market survey, dec. 2012) declare that they are not satisfied with the images they have taken in Paris, due to their lack of knowledge of interesting places in the city and also because of technical problems.

Trying to find an English-speaking photographer can be boring, price lists are difficult to get and not always clear and delivery can be very slow.

PARIS AND YOU PHOTO has been created to solve all these problems. It has the ambition to combine visits to the real Paris …and an artistic photo shoot.

This concept is aimed mainly at couples, families and friends who want great photos taken of themselves. 7 themed tours in the heart of Paris are proposed, each lasting 2h30.
Then, during a break in a typical Parisian café, clients look at the pictures taken during the photo session and select...
Read full release