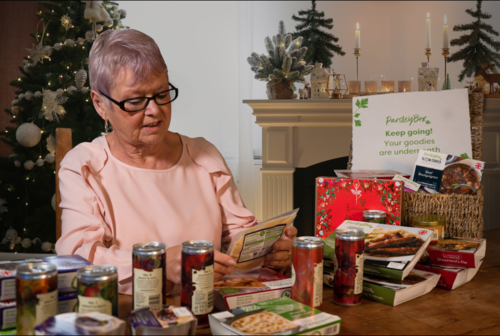 Older generation says 'stuff the stuff' this Christmas.
Instead - they want things they can eat or drink!

The over 65s will reject unwanted Christmas gifts this year according to a new survey carried out by meal delivery company, Parsley Box.
So get it right or your presents will be dumped!
Around 30 per cent of the older generation either don't want most of the presents they receive or won't use them – while one in ten say unwanted gifts just take up valuable space in their homes.
And according to the research of 1,000 people aged over 65, around half (44% women and 51% men) would prefer food and drink, adding that 'stuff' such as make-up or craft kits being among the last things they want to see in their Christmas stocking.
A vast majority (70%) believe buying generic gifts is a waste of money while more than half (57%) say that spending money on 'stuff' is bad for the environment.
'Stuff' presents include those given for...
Read full release