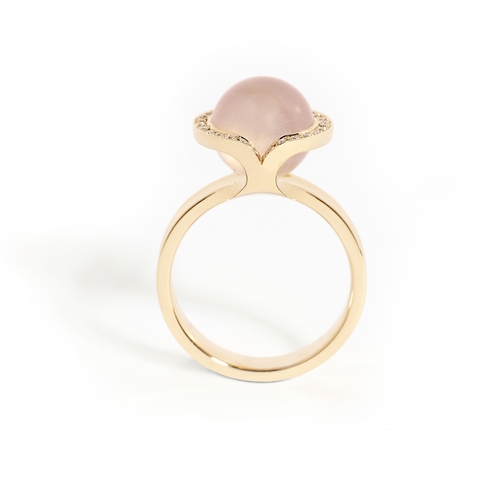 This Valentine's Day is all about the roses for UK jewellery designer Andrew Geoghegan who has launched his new rose-themed statement ring.

The new rose gold and rose quartz cocktail ring forms part of Andrew Geoghegan Limited's Celestial range of sumptuous statement rings. In 18 carat rose gold with a stunning 7 carat rose quartz sphere and surrounded with a frame of VVS diamonds, the Celestial Rose is a perfect accompaniment for a special day or evening out.

Says Andrew Geoghegan, "This is a truly romantic piece which has been lovingly hand crafted for maximum impact. This spectacular piece combines the strength of the Celestial statement design with the delicateness of the rose shades. For me, this ring captures the essence of romance and femininity."

Andrew Geoghegan's Celestial range is inspired by 1930s fine cocktail jewellery. The full range includes tourmilated (black needles) quartz; rutilated (gold needles) quartz; peridot;...
Read full release