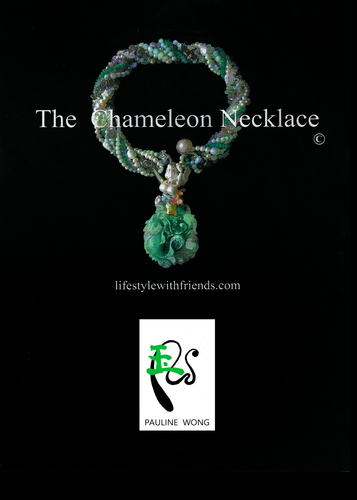 Exclusive press invite below – please RSVP

Pauline Wong jewellery is pioneering the world first fashion forward Chameleon Necklace with catwalk calibre.

This signature necklace is created with a pallet of beautiful stones and unusual baroque pearls. The necklace can transform from everyday use to a more glamorous evening black tie look this party season. Hence the name Chameleon Necklace.

For centuries the orient has been renowned for its exquisitely hand carved jade pendants.

Pauline explains, "The pendant draws inspiration from my Chinese heritage, it is my mission to bring these into the 21st century by giving it a modern twist. My Chameleon Necklace is a magical alchemy of the utmost refinement, marrying these iconic jade pendants with an exquisite pallet of beautiful pearls and sometimes very rare stones and unusual pearls."

Pauline continues," I also call it the thinking woman's necklace. It...
Read full release