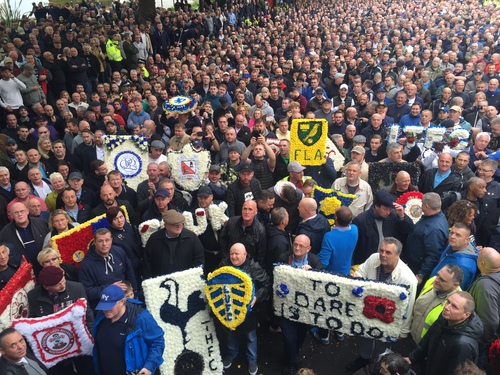 A march against extremism was undertaken by members of the FLA, the Veterans Against Terrorism and joined by the Ghurkhas at Trafalgar Square. Over 40,000 people including fans from nearly every football club in Britain as well as some from Europe marched from Park Lane to Westminster Bridge where wreaths were laid in honour of people killed from recent extremist acts.

The FLA would like to thank each and every person who turned up for Saturdays march. They also would like to thank all of the people behind the scenes that made it possible, and the Metropolitan and City of London police for their co-operation.

After the success of the first march, the police were well-disposed towards the FLA saying the first march was well behaved and they expected this one to be no different. They were proven correct as there were no arrests. Conservative official estimates put the attendance of the march at 40,000.

The FLA would also like to thank the...
Read full release