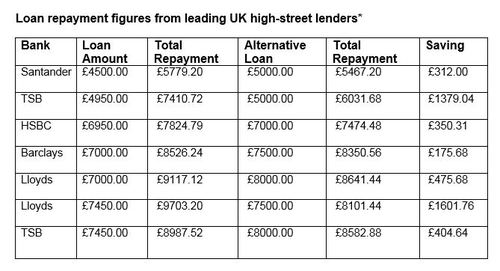 ● Borrowing more for a car loan could save you money, according to research by What Car?
● In a study of leading high-street lenders, borrowers could save themselves up to £1601 by borrowing just £50 more*
● This trend in repayment savings is evident for loans of up to £8000
● Buyers urged to stay within their means, with UK households borrowing £3.17 billion to purchase new cars in May 2018 alone**
● To see the best deals available on new cars visit What Car? What Car? New Car Buying


Borrowing just £50 more for a new car loan can make it cheaper than taking out a smaller loan according to new research by What Car?, the UK's leading consumer advice champion.

Analysis of the UK's leading high street lenders suggests that borrowing the extra amount could save motorists up to £1600 over the course of the repayment period.*

Loans of £5000 typically have lower interest rates than smaller loans. For...
Read full release