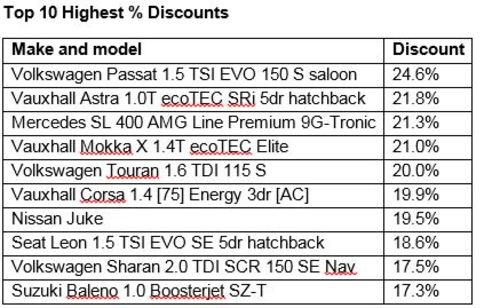 • What Car? Target Price research finds manufacturers are offering cash discounts of £16.8 million across the UK new car market*
• Discounts have risen by more than 10% since February to support sales
• Latest SMMT figures show UK new car registrations down 3.1% for the year, with business registrations down by 39.8%
• Citroen found to offer biggest savings across all models and fuel types, with an average saving of 12.8%
• To find the best new car deals, visit: www.whatcar.com/new-car-deals

Dealers have increased new car discounts by more than 10% since February, in a bid to maintain sales. The move equates to savings of £16.8 million off manufacturer list prices across the market*, according to the latest research by Britain's leading consumer champion and new car buying...
Read full release