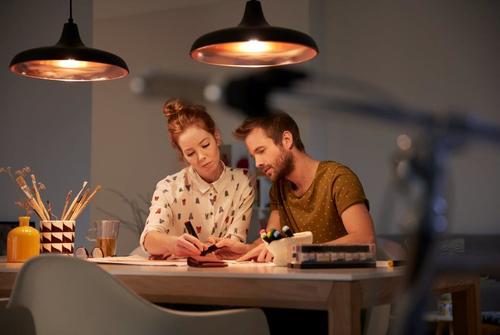 • LED makeover remasters 1950's iconic lamp designs inspired by Dutch design legend Louis Kalff
• New Philips Smart Volume range uses light and shadow to create art throughout the room

Amsterdam, Netherlands – Philips Lighting (Euronext Amsterdam ticker: LIGHT), a global leader in lighting, today announced the launch in Europe of a range of striking Philips New Vintage lamps and Philips Smart Volume pendants. The Philips New Vintage range, which uses metallic materials, includes a remastered classic desk lamp inspired by a Louis Kalff, Dutch design guru, original from 1957, meeting the demand for retro designs in the home. In contrast, the new Philips Smart Volume range of pendants elegantly juxtapose light and shade. All luminaries use high-quality, LED light bulbs.

Pierre-Yves Panis,...
Read full release