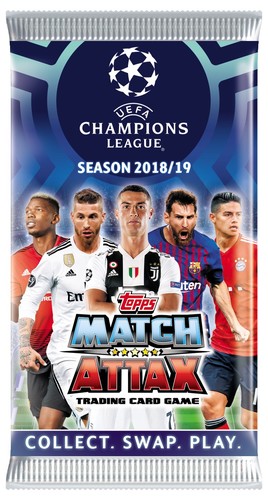 Topps Swap & Play Tour 2019 confirms events in London, Manchester & Dublin

Topps, the global leaders in trading cards and collectibles is excited to launch its 2019 Topps Swap & Play Tour, hosting a series of free-to-attend, football-themed events filled with family fun, games and giveaways!

Topps Swap & Play Tour events near you:
• LONDON: Monday 20th April 2019 at Tottenham Hotspur Football Club, 782 High Road, London, N17 0BX

• MANCHESTER: Monday 8th April 2019 in the Legends Suite, Etihad Stadium, Etihad Campus, Manchester, M11 3FF

• DUBLIN: Saturday 6th April 2019 at RDS, Hall 3, Serpentine Hall, Anglesea Road, Ballsbridge, Dublin 3

Events are free-to-attend, open from 10:30am to 3:30pm and will offer children and their families fun-filled footy events, once in a lifetime opportunities, plus the chance to WIN a host of Topps prizes!

As part of the Topps Swap & Play Tour there will...
Read full release