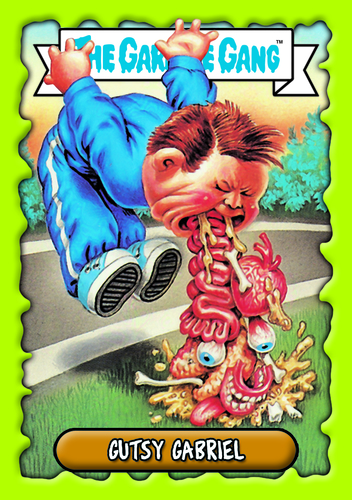 The gross-out characters of the Garbage Gang are back – a playground pariah in the eighties, those of a certain age might recall the trading cards getting the heave-ho from the playground after characters like Walter Melon, Cora Corset and Varicose Wayne became so popular they caused mass distraction!

Now the highly collectable cards are back – the all-new Garbage Gang from Topps has been updated and given a disgusting overhaul for new kids on the 21st century block, and, of course, for kidults who remember them from back in the day. The iconic illustrations and all-round retro feel lend these cards appeal across the ages.

There are 96 cards to collect, swap and play in what is probably the most disgusting trading card game of all time. New this year are lenticular cards which bring the characters to life even more with moving images – there are ten of these special cards to collect.

Packs of five cards cost just £1 and the starter pack,...
Read full release