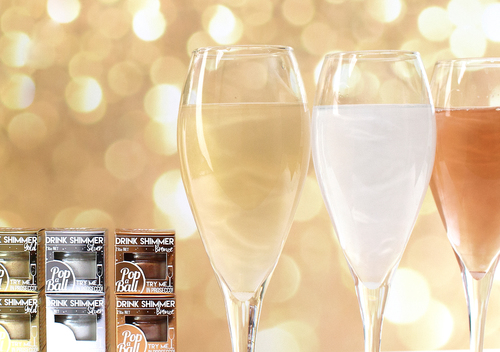 Already credited for setting one of the key trends of 2017 by Mary Portas with their rose gold shimmer "game changer for prosecco", Popaball are sending prosecco fans' hearts racing again with the launch of their exciting new flavourless metallic shimmer range.

Flavourless shimmer range

Popaball, a 'pimp your drinks' company, sell a range of sparkly drink shimmers. Sprinkle these into your prosecco to make it turn magical shimmery colours and, if you want, add a subtle fruity flavour.

"The launch of the new gold, silver and bronze shimmer range caters for those wanting to make their prosecco look beautiful without adding a fruity flavour", Popaball's E-Commerce Director Tanja explains. "We had some customers asking for flavourless shimmers, so after a lot of development, and of course a few cheeky test glasses...
Read full release