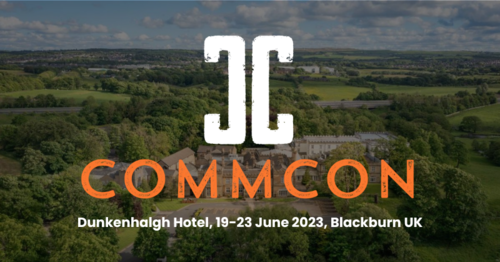 Keynotes include VoIP innovator Jeff Pulver and broadband expert Tom Rigg

London - 1 June 2023. CommCon, the only residential conference in the open source media industry, returns in person on 19th June 2023. All attendees stay on-site for an immersive four day experience, including the three day conference.

This year's event will be held in a country house in Blackburn, packed full of talks, workshops and additional activities such as a secret road trip. Previous activities include archery, duck herding, segways, and a games night.

From startup founders through to CTOs of globally recognised brands and organisations with thousands of employees, CommCon has almost doubled in size each year since its inception in 2018. Its ability to mix such a wide variety of tech evangelists has made it a renowned networking event amongst the world's leading technologists in Real-Time Communication (WebRTC), Voice over Internet Protocol (VoIP) and...
Read full release