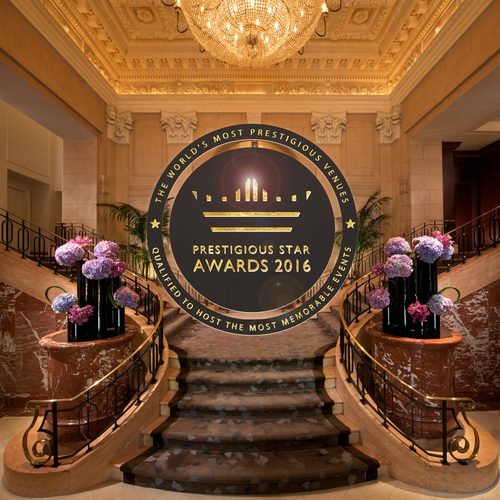 - Venues and their PR representatives are invited to nominate themselves (deadline for entries 30 June 2016)
- Journalists and media invited to awards ceremony on 16 September 2016
- Over 2,000 venues will be reviewed, with 200 shortlisted across 20 categories

Prestigious Venues has today opened the nominations for the 2016 Prestigious Star Awards. Now in its seventh year, the program is the industry's only global luxury venue awards. Driven by the success of previous years, in 2016 the search will incorporate over 20 new destinations including India, Russia, China, Mexico, Brazil, South Africa, Singapore, Argentina, Germany, France, Spain and more. Over 2,000 reputable venues will be reviewed, leading to 200 nominees being shortlisted. Nominees are recognised and highlighted throughout the year for their respective event capabilities. 60 finalists are announced in August and 20 global winners are then celebrated at the awards ceremony on September 16th...
Read full release