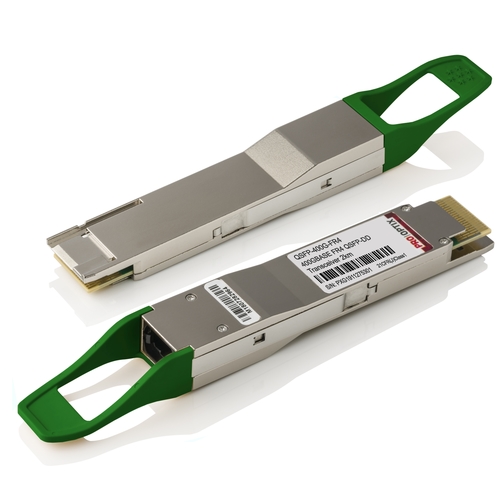 Stockholm, Sweden – Fiber optical specialist Pro Optix has launched a range of 400G optical transceivers to offer customers an opportunity to maximise network capacity. With a launch range of 12 variants, reaches stretch up to 10km and types include DR4, FR4 and LR4. Currently the range includes compatible solutions for Cisco, Arista, Juniper and Huawei.

Arriving with 400G comes a new form factor, OSFP Octal Small Formfactor Pluggable. The OSFP has been created partly in mind to deliver future opportunities to expand to 800G, its larger size delivering the opportunity to handle more power through advanced internals and greater heat dissipation. At the time of writing only Arista offered direct plug in for OSFP transceivers, with other manufacturers likely to join soon. An OSFP adaptor is currently available.

QSFP-DD is the likely more common 400G option...
Read full release