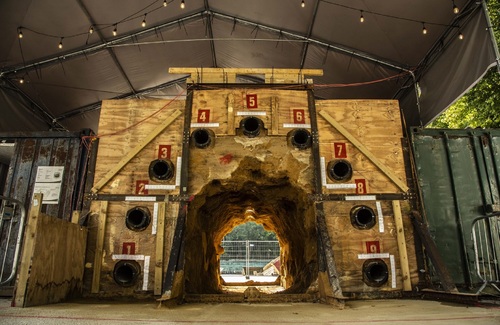 British start-up's 'Peak XV' tunnel demonstrates the potential of a radical new construction method to transform urban planning – by building underground infrastructure faster, more affordably and more sustainably than current techniques.

London, October 19th 2022 – hyperTunnel, the British technology company innovating underground construction, has revealed the world's first entirely robot-constructed underground structure, built at its R&D facility in the North Hampshire Downs.

hyperTunnel's completely new automated construction method is designed to build tunnels more than 10 times faster and at half the cost of conventional methods. The approach is significantly friendlier to the environment and will use sustainable materials such as low-carbon concrete. Without any human needing to enter the structure during construction, the hyperTunnel method could transform safety in the tunnelling industry.

Using swarm construction methods...
Read full release