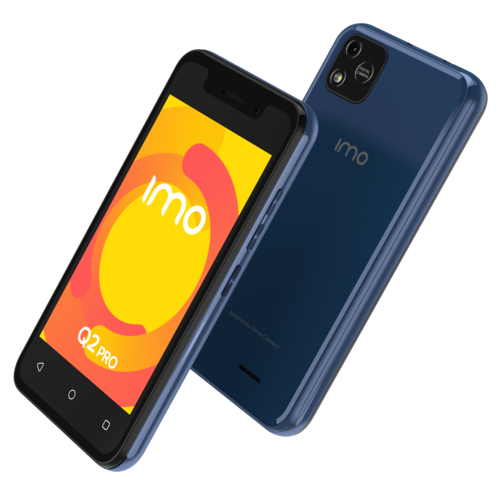 London, UK 13th May 2022 – IMO have officially announced the launch of their new IMO Q2 Pro with EE following the huge success of the IMO Q2 Plus. This great value smartphone offers 4G speed and boasts a wide range of features and unrivalled value for money.

Downloading your favourite apps & games has never been easier thanks to the IMO Q2 Pro 4G Connectivity. Update your social media in an instant with selfies and capture your experiences with the 5MP rear camera & 2MP front camera. Easy to set up IMO Face Unlock means just a quick glance at the screen unlocks the device for simplicity and speed. Offering 16GB memory you will have plenty of storage for downloads as well as those all-important videos & pictures taken to cherish those special moments.

With an 1800 mAh battery, IMO Q2 Pro gives you up to 15 days impressive standby time. You won't have to worry about re-charging your phone every day. A great battery gives you peace of mind for those full...
Read full release