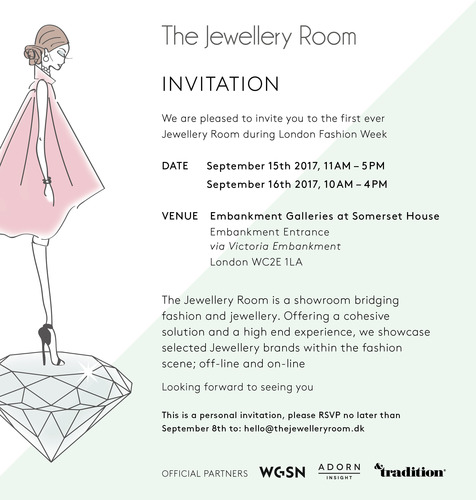 The Jewellery Room - A Scandinavian sister act

Everything started with a passion for jewellery and a lifestyle PR & consultancy company. The two evolved into one. Enter the two sisters Pernille Møbjerg Knudsen and Charlotte Møbjerg Ansel-Henry, who together with their very unique fashion style and know-how, created one ambitious platform for jewellery design – The Jewellery Room - which launched in Copenhagen in 2013.

Buoyed by a rich history in craftsmanship and fashionable designs, Pernille and Charlotte have taken it upon themselves to bring jewellery design into the international fashion arena.

Bringing their innovative online hub and physical jewellery showrooms into key international fashion weeks, is their formula to get their curated designers to the next level: to reach a global audience and in turn, make them internationally recognised.

The approach is different from many other jewellery initiatives as the...
Read full release