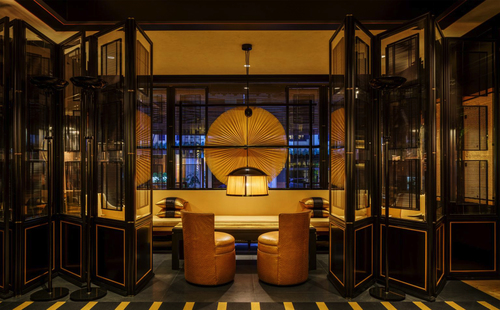 Since the opening of Blakes London, guests of the iconic hotel have dreamt of having a bit of Anouska Hempel's enigmatic look and design at home.

A quiet request to Blakes' concierge: "can we take the bedside lamps home" would lead to a little extra on the bill, and a little extra luggage to tow – the dream of bringing a touch of this pioneering boutique hotel designer home, was a bit of a best kept secret. Even four-poster beds were seen being dismantled and packed for an international shipper, waiting outside Blakes.

Anouska writes back then in the Sunday Express newspaper for London: "Blakes acquired a look best described a Parisian oriental chic. From then on, the hotel was filled with lots of things from Portobello as well as treasures from the Far East and India. Blakes is pitched halfway between formal and casual. Issey Miyake used to come and stay and removed all the furniture from his room and sleep on the floor, which was fine by me. This is...
Read full release