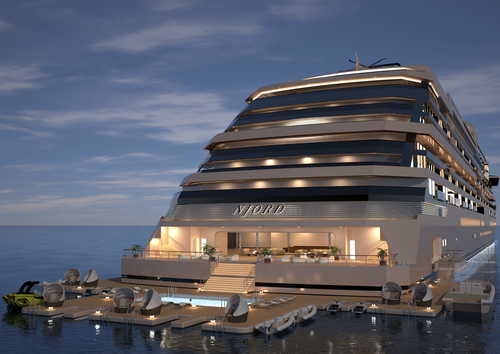 Two exceptional names have joined forces to deliver a shared philosophy of life and discovery. Ocean Residences Development Ltd. and Chenot (HC International S.A.) have agreed a partnership to offer the very best in 21st century health and wellness on board M/Y NJORD, the ultimate private residential community at sea.

M/Y NJORD is passionate about providing the very best services to their discerning international residents, all of whom have a desire for health and wellness, discovery, philanthropy and adventure – and, with nearly 50 years of sustained scientific innovation behind it, Chenot is a natural choice.

Chenot will operate from M/Y NJORD, offering a world-class medical spa facility, alongside their extensive health and wellness programmes. Their services include transformative wellbeing treatments, individually tailored holistic routines and preventative therapies, all based on the Chenot Method®. Located on Deck 10 with stunning open-ended...
Read full release