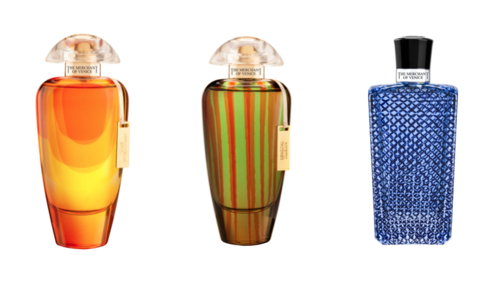 Luxury fragrance house The Merchant of Venice has announced the launch of three new fragrances in time for Spring.

Firstly for women is Andalusian Soul, an audacious fragrance characterised by refined and fresh acacia, elegant and sensual vanilla, and intense amber, further enriched by touches of cistus and rum. The sublime mix of precious raw materials is made even more fascinating by balsamic accords and aromatic sage.

Mystic Incense is a new and sophisticated interpretation of incense, an oily resin exuded by the Boswellia plants, typical of the Arabian Peninsula and Africa. Elegant and persuasive, it creates a perfect woody and gourmand accord. The base note confirms the vigorous personality of this fragrance through cocoa essence, while the incense is warmed by musky notes. The fragrance is both harmonious and seductive.

Coming soon for Spring, Andalusian Soul and Mystic Incense for women will be available in the UK from Harvey...
Read full release