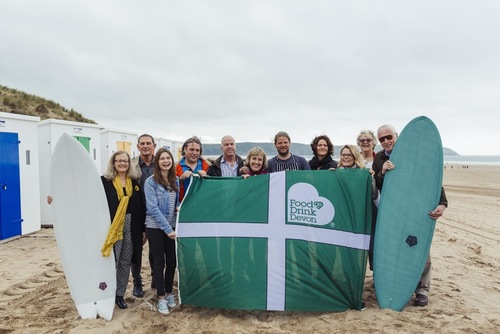 NEWS RELEASE
GUILD OF FOOD WRITERS 'COAST TO COAST' VISIT

FLIES THE FLAG FOR DEVON'S FOOD AND DRINK

Devon continues to grow in recognition as the county to turn to for the very best produce. Food & Drink Devon and its members are continually helping to build this reputation. This week a group from the Guild of Food Writers is visiting to experience a number of Devon highlights from 'Coast to Coast'.

Barbara King, chair of the board of directors for Food & Drink Devon, says: "A trip like this, with the nation's premier food journalists, adds credibility to the fact that Devon is fast becoming noted for its food and drink. It also highlights the large number of hospitality businesses using Devon produce, not only because it's local, but because of the excellent quality."

In the new Food & Drink Devon guide, Orlando Murrin from the Guild of Food Writers, comments: "The South West has always been rich fodder for...
Read full release