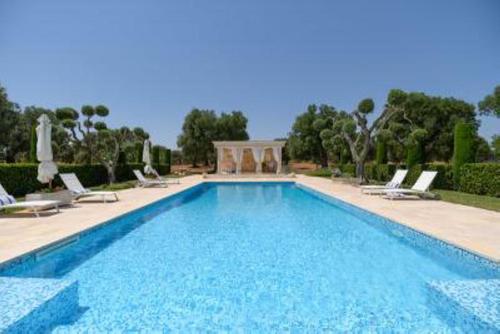 Stunning properties in stunning locations usually come with a hefty price tag, but Pinelli's La Vecchia Masseria is an exception to the rule.

Step into a world of Mediterranean fragrances, vivid colours and warm sunshine. Meander up the driveway, bordered by Bougainvillea and Jasmine, and experience the timeless beauty of a prestigious 18th Century property with 5 en-suite bedrooms, a sumptuous garden and a wonderful pool.

The stresses and strains of the world fall away as you look out over picturesque olive groves and vineyards; your only worry is whether to spend a day by the pool or drive a short distance to the golden beaches of the Adriatic. In the evenings, you'll dine al fresco on the terrace, enjoying Puglia's amazing cuisine and exquisite wines.

You will be in a paradise, and you...
Read full release