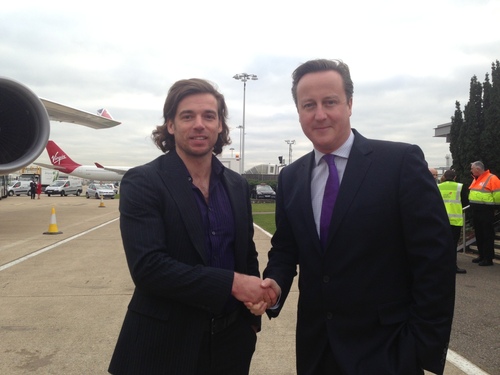 Gateshead, Tuesday 3 December 2013 –- Leading web accessibility firm Recite Me Ltd has returned to China, this time as part of the Prime Minister's high profile trade mission. The visit comes less than 2 months after the Chancellor's visit in October, which Ross Linnett, CEO & Founder of Recite Me took part in.

Over 100 British businesses and organisations are accompanying the Prime Minister on the 3-day visit to China. Recite Me is one of a small selection of dynamic and forward-thinking SMEs taking part in the trade mission. SMEs are vital to the global economy and the Prime Minister's trade mission is an opportunity for British and Chinese SMEs to forge new alliances and grow their supply chains.

Ross Linnett, CEO & Founder of Recite Me said:

"I am hoping to capitalise on this second trade visit to China and continue to build a presence for Recite Me in this...
Read full release